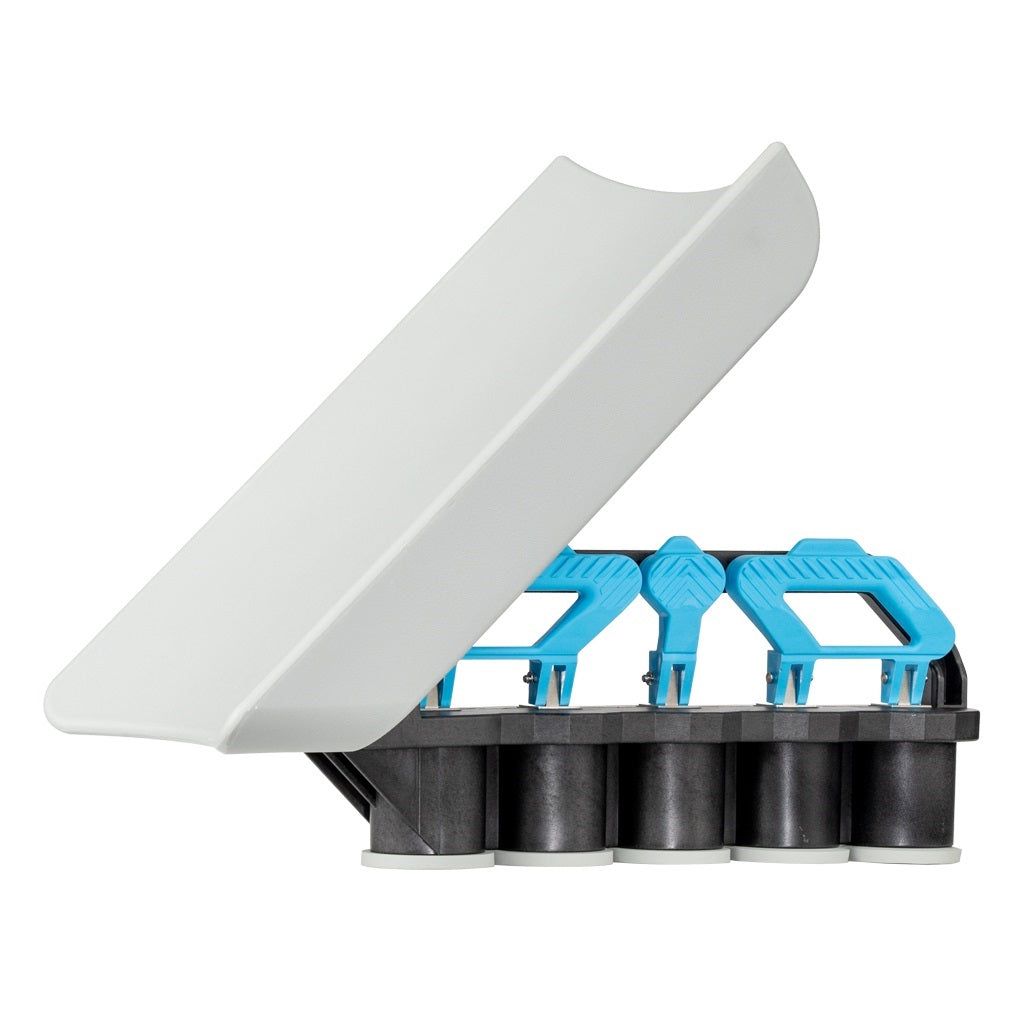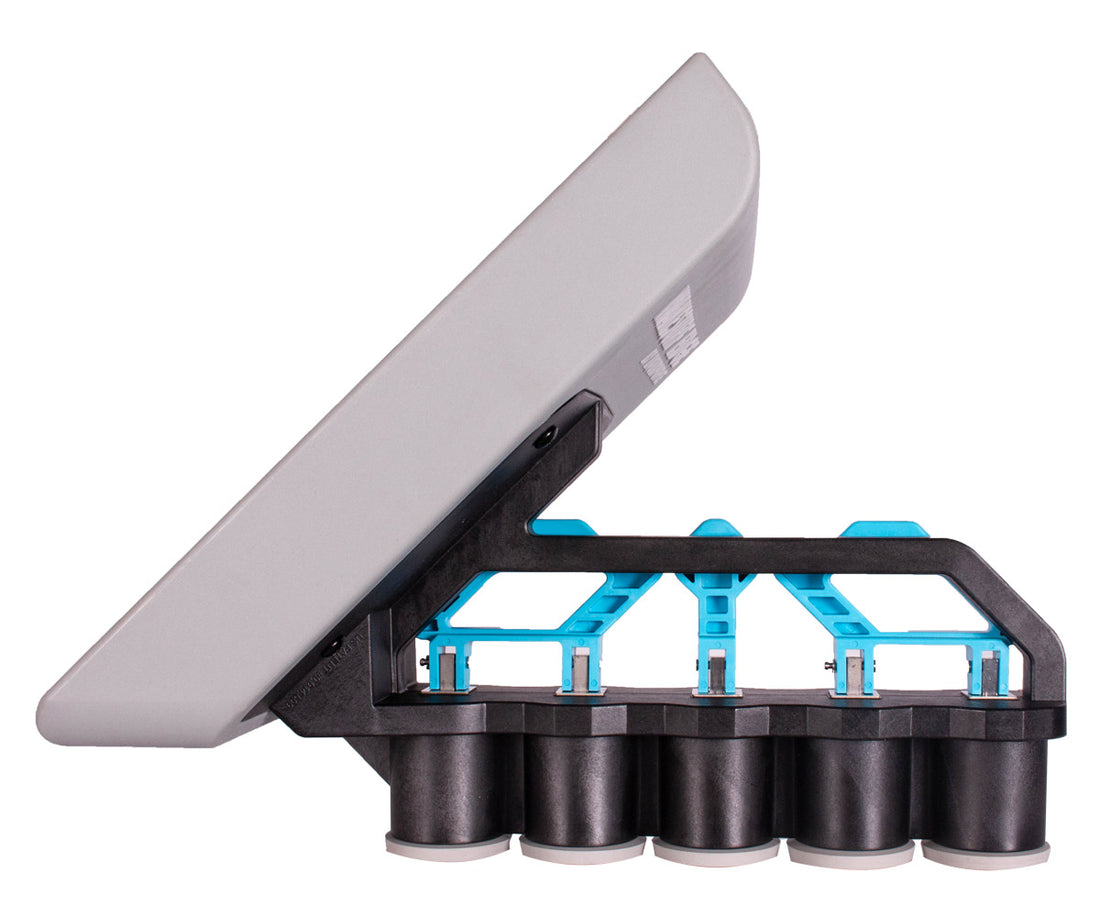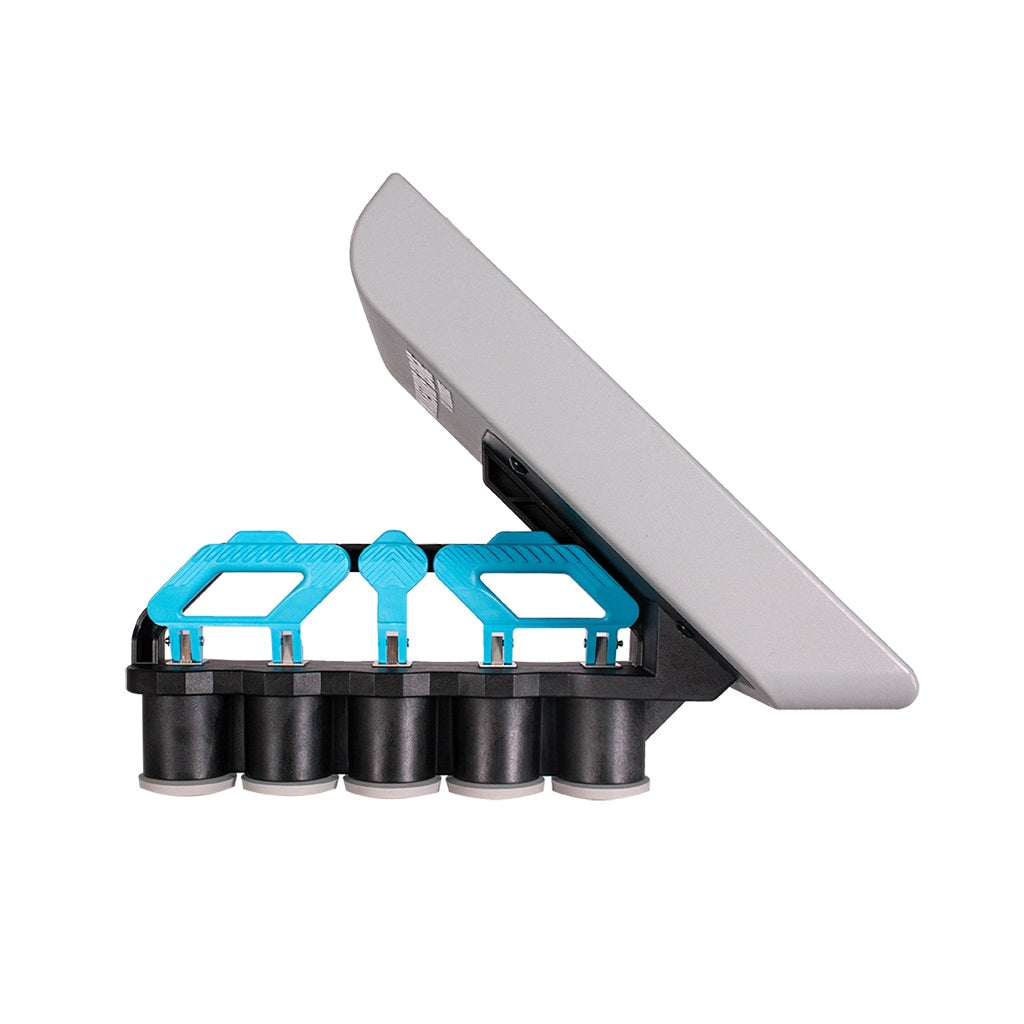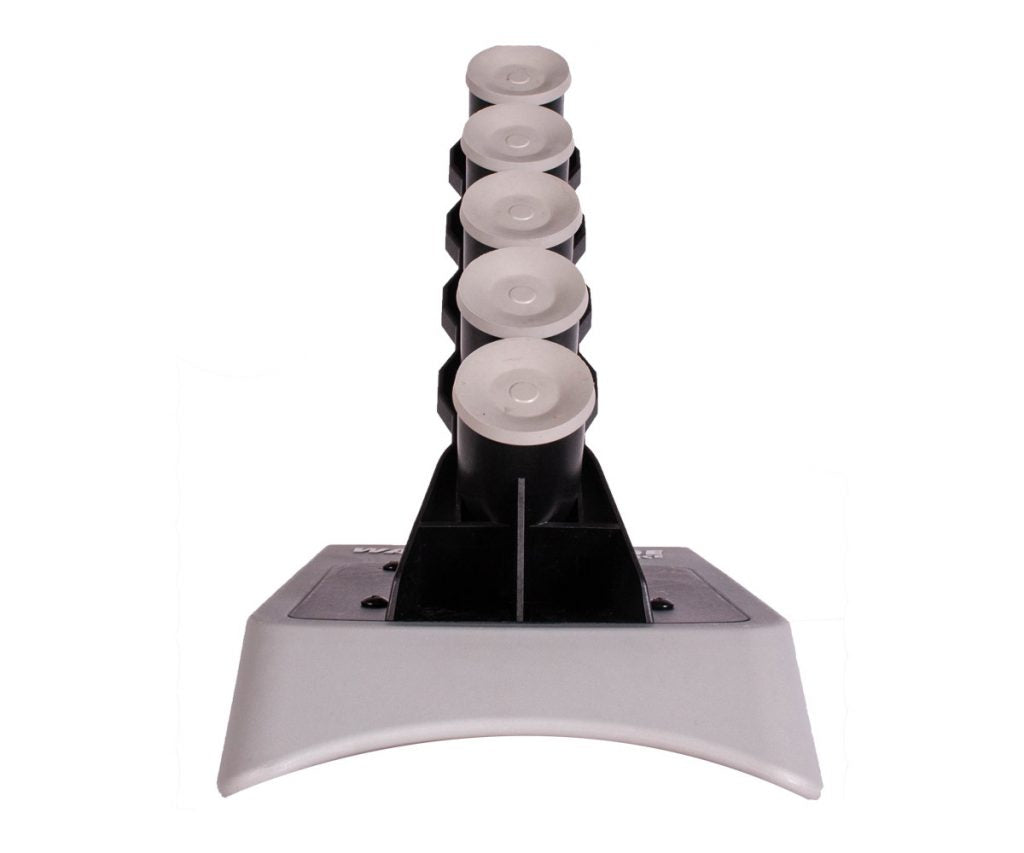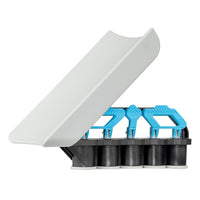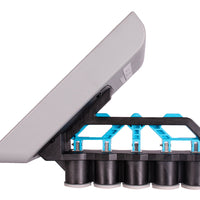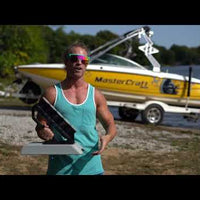 Sold Out
Liquid Force Inline Pro Wake Shaper 145 2023
Inline Suction Cup Attachment

The LF Wakesurf Edge Inline Pro Wake Shaper 145 will make big wakes BIGGER! The Inline Pro 145 requires a flat surface measuring 3" tall by 13" long - hulls with an outward curve of more than 1/4" over 5", this is YOUR shaper!
Adjustable design allows you to shift the WSE location on the fly to fine tune the perfect wave.
Large Water Displacement Wing For maximum wave height
Wake Shaper face 9 x 16 inches = 144sq inch face
Patented Concave Water Channeling Wing
Our concave channeling wing surface pushes more water to increase the length of the wave, while keeping the face super clean! This is the best wake shaper for wakesurfing.
Made with Durable Rust Free Materials
We Build the wake shaper with impact resistant, lite weight glass filled nylon and rust free stainless steel hardware. Our shaper is long lasting; won't rust or stain your boat.
Built In Flotation
Don't worry about your wake shaper investment sinking to the bottom. The Wakesurf Edge wing is rotomolded and sealed air tight.
Make The Most Of You Wake Shaper
We recommend a Sumo water ballast system. Level load your boat to keep the nose down for the captain's visibility and a longer wake.
Frequently Asked Questions:
Will it work on my boat?
The Wakesurf edge Inline Shaper will work on almost all inboard boats, But you should measure your boat to make sure. The Inline Shaper is designed to fit hulls with more complicated surface designs. The suction cups need a smooth, flat surface measuring 3″ tall by 13″ long. If there is a lip/step above the attachment area on your hull that protrudes more than 2″, then you will need a little more space.  If your hull has an outward curve of more than ¼" over 5", this shaper is exactly what you need!
Can I use this on my inboard/outboard or outboard boat?
Never surf behind an outboard or an inboard/outboard boat for safety reasons. We have not tested on such boats, and strongly discourage use on such boats.
Will it work with built-in surf systems?
Yes, and in most cases, it will result a better wave than your stock built-in surf system. For surf systems with tabs that come out of the sides of the hull such as Malibu's Surf Gate, you will achieve best results by placing the Wakesurf Edge Shaper in front of the surf gate, but higher up on the hull. This way some water is deflected by both the Wakesurf Edge and the Surfgate, and you will see a noticeable increase in wave length. For surf systems that use tabs that flip down, you will see the best results by simply not using those tabs. These types of systems fight against the Wakesurf Edge Shaper when engaged.
Can I move it around to create a different type of wave, or is there only one ideal spot?
Each hull is a little different, and different results can be achieved by slightly changing the angle at which you attach your shaper, and by slightly changing the distance from the back of the boat where you attach it. Your ideal setup will be a matter of personal preference, so we recommend trying different positions and angles to find your favorite spot. Generally, moving it further back with make the wave steeper, and moving it further forward will make the wave longer. Thanks to our water channeling design, angling the nose of the shaper up can also help increase the length of the wave on some boats. That being said, it is super easy to move around, and it will work beautifully in many different locations and angles.
Should I worry about it falling off?
No! If installed properly, it will stay on all day, and never leave a mark on your hull!
Will it float?
Yes! It floats high enough in the water to spot it at a distance if it is dropped. If it is attached properly, it won't come off, so this is rarely even an issue.
Should I tether it?
Do not tether! Part of making the best shaper in the world requires it to induce greater forces than other devices, and tethering it could cause it to slingshot back into the boat, causing damage or injury. If for some reason it ends up detached in the water, it floats well and can be retrieved easily.
Will this work on Jetboats?
None of the aftermarket shapers work very well on jetboats due to the low draft and loose tracking of jetboat hulls.
Will this work on my Jetski?
No. Jetskis are too small and too light to produce a large enough wave to surf, even with a Wakesurf Edge Shaper.
Most of our products qualify for free shipping to most places in Canada when order totals are greater than $100. To learn more about our free shipping offer click below.
Over-the-top excellent customer service from Craig and the team at Buckeye Surf. I love dealing with them.

Mike N.
Amazing experience! Picked up our pontoon boat rental from the dock, it was nice and clean and the staff was very friendly. Will be back to rent again! So much fun on the water. Would highly recommend.

Andrew L.
Everything was spot on! Amazing with quick responses to questions, fast shipping and great prices. Thank you!

Jerry S.
Great selection and the staff are very friendly and helpful.

Luis A.
Buyer's Guides
Our comprehensive buyer's guides are designed to assist you in navigating the world of watersports equipment. Whether you're a seasoned enthusiast or a beginner ready to dive into the exhilarating world of watersports, having the right gear is essential for a safe and enjoyable experience.
See Buyer's Guide