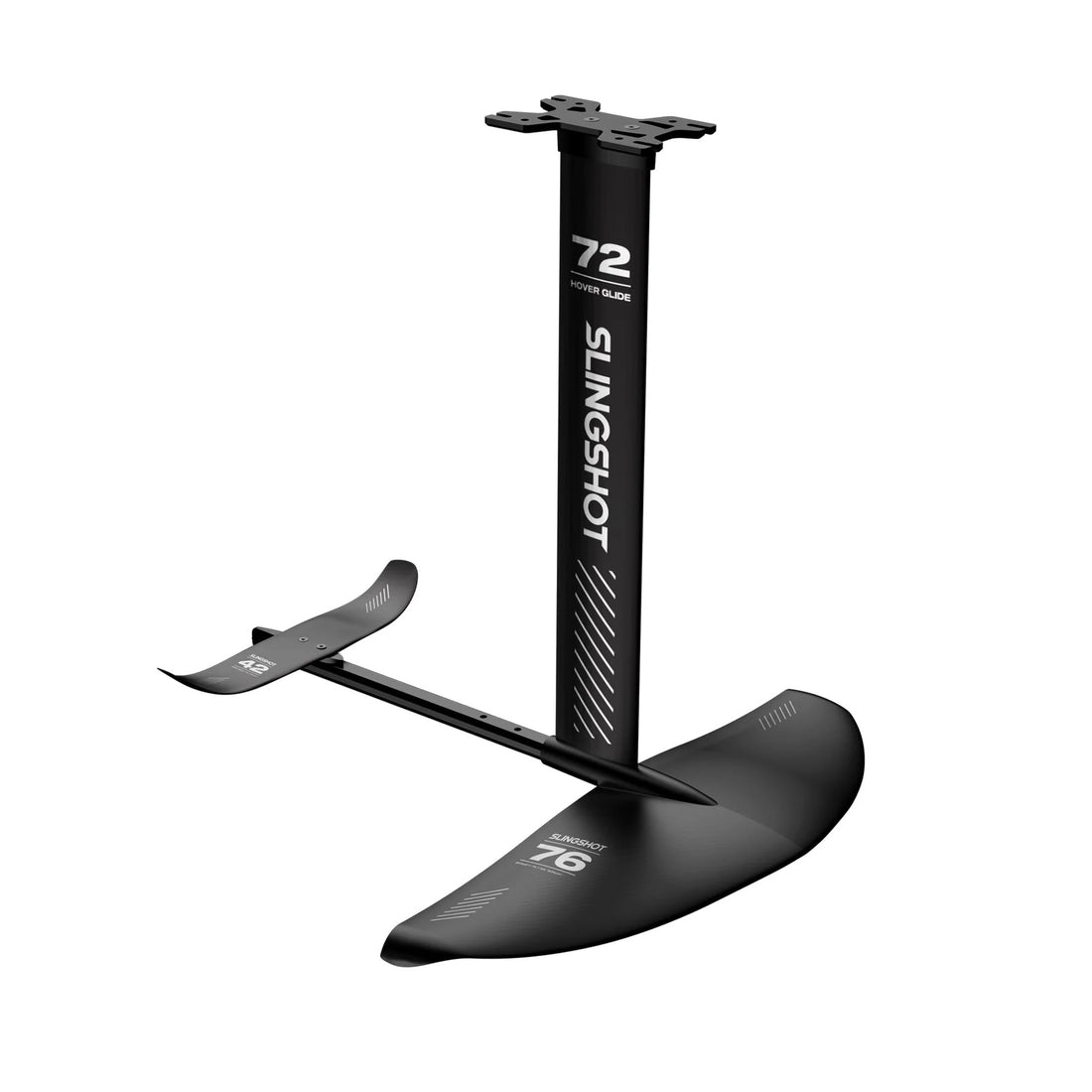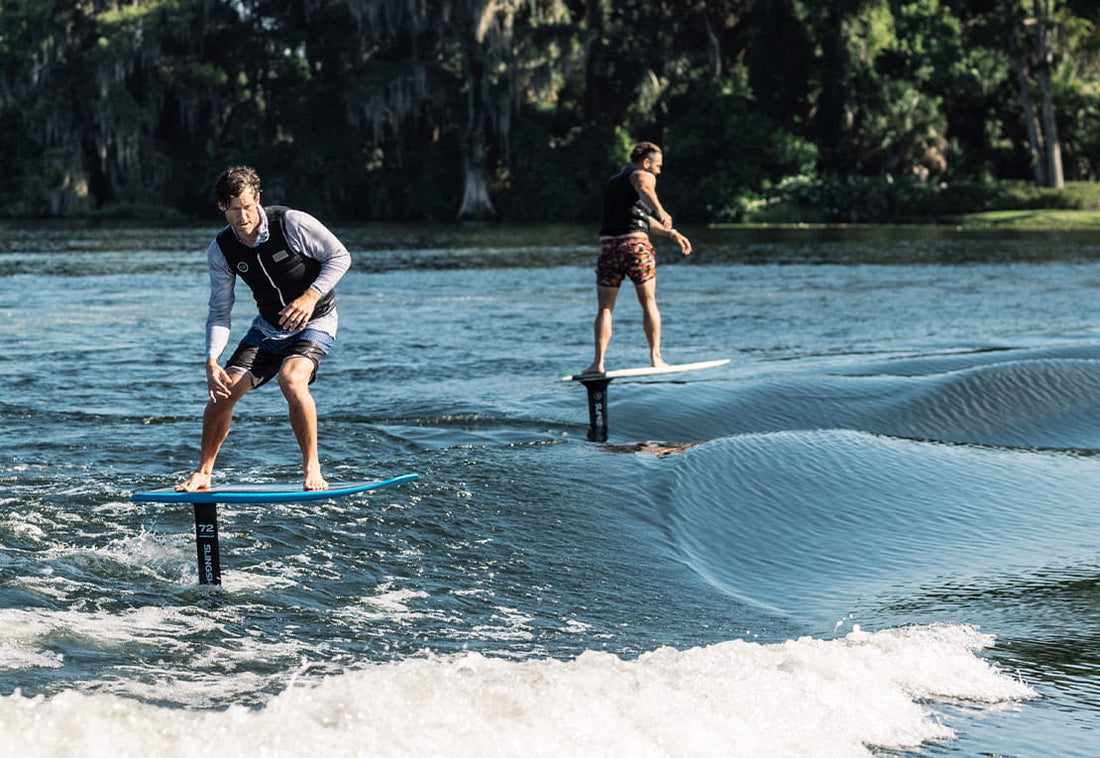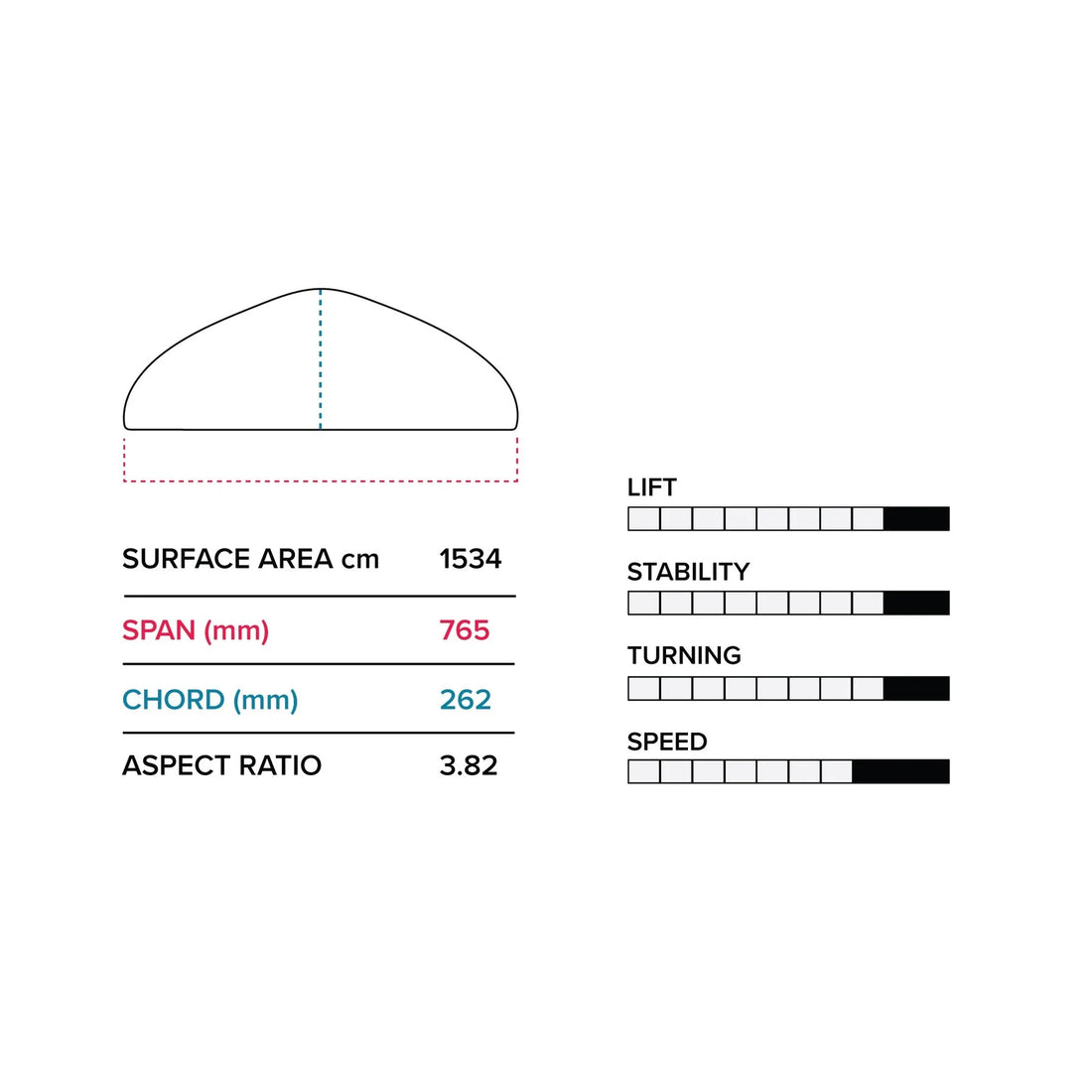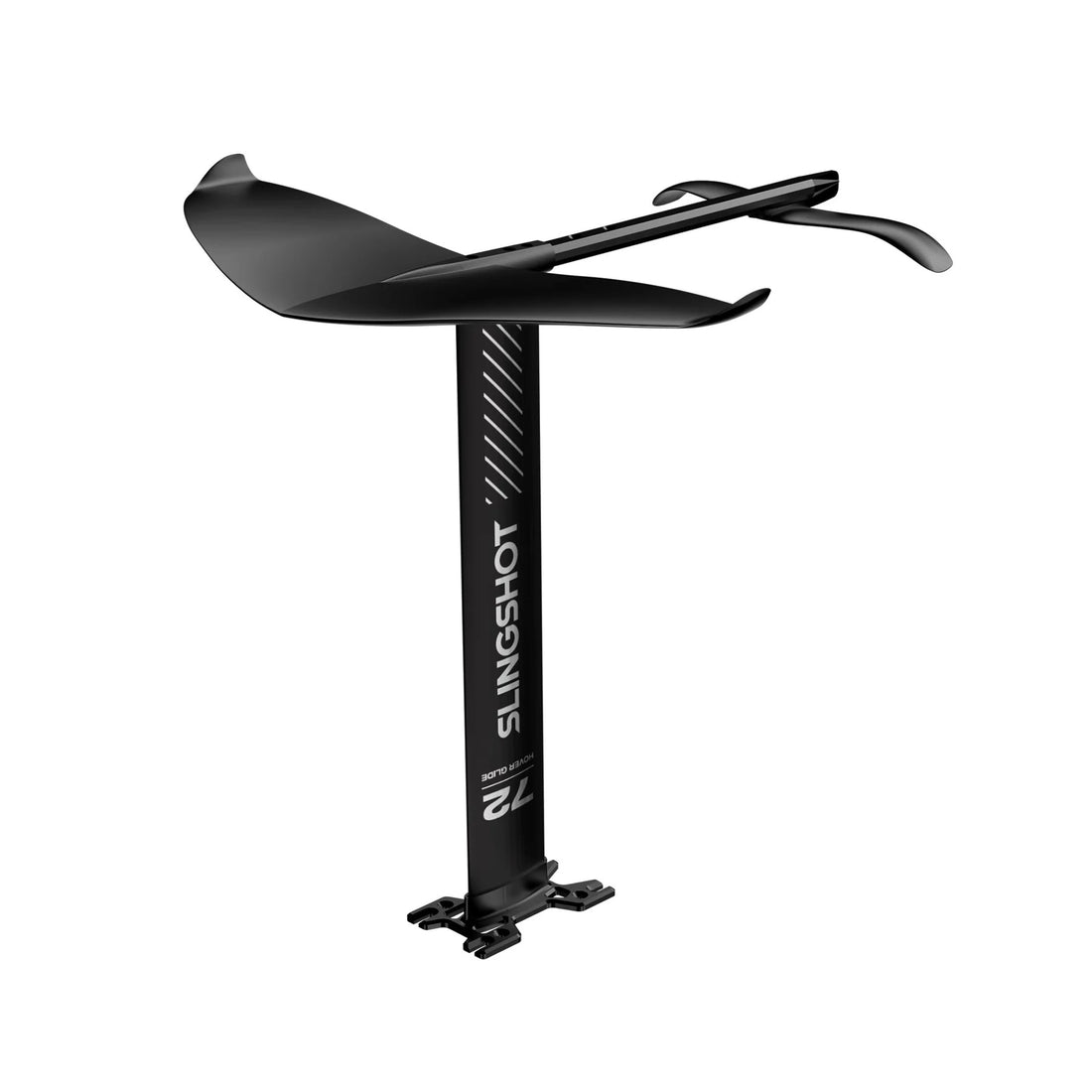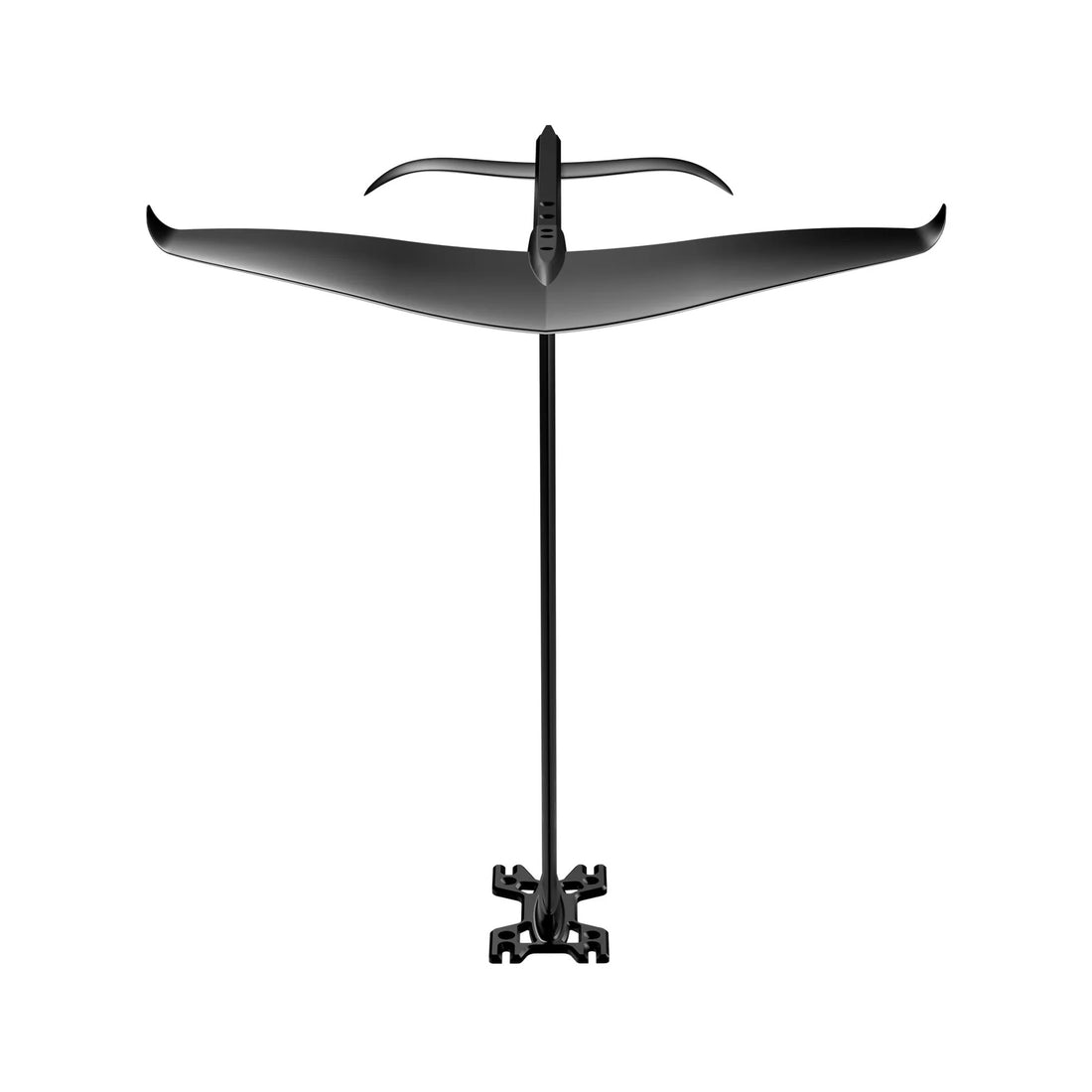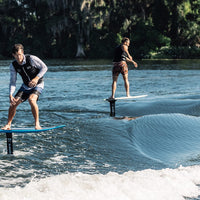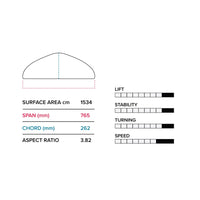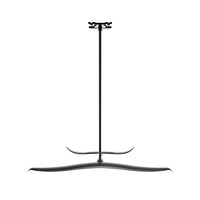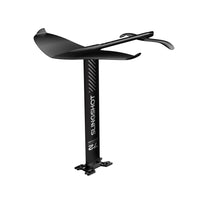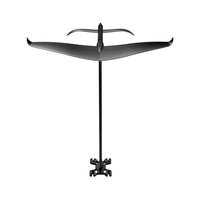 Sold Out
Slingshot Hover Glide FSURF V4 Foil Set 2023
Package Includes: 72cm (28") mast, pedestal, shift fuselage, Infinity 76cm front wing, 42cm rear wing, hardware, shim, neoprene wing covers, custom travel case
(Board Sold Separately)
The Hover Glide FSurf package, built with the 76cm front wing, provides the best of both worlds in foiling. It has the low-end lift and pumpability needed to cruise on even the tiniest of rolling waves and the top-end speed and performance to safely manage larger waves. The Hover Glide FSurf foil lets riders enjoy foil surfing as far as 6 waves back, behind a proper surf boat. 
The FSurf foil is the perfect choice for experienced foilers looking for the perfect blend between performance, speed, and pumpability. The FSurf is part of Slingshot's signature Hover Glide foil platform, built with an aluminum structure and outfitted with carbon wings, creating the perfect balance of performance and price. The FSurf foil comes with a 71cm mast - increasing the responsiveness of the foil and giving surfers a larger range from the foil to the board - ideal for getting more distance out of each "stroke" as surfers pump the foil.  The FSurf is outfitted with our ever popular Infinity 76 surf wing which has a large surface area to feed off smaller amounts of wave energy, support heavier riders (200 lbs +) with ease, and is also the most agile and maneuverable of the surf wings. The speed range of this foil is also extremely impressive. 
Why they made it
Slingshot built this foil set to meet the needs of the foiler who has mastered sustainable flight and looking to take their skills to the next level. Surf farther back behind the boat without sacrificing the share-ability of your setup with others.
Why you'll love it
This foil set is meant to be the perfect surf foil setup for intermediate riders behind the boat.
With the power of a medium to large boat wake, the FSurf comes alive and allows you to surf 2-3 waves back with ease and learn to master wave transfers.
71cm (28") Aluminum Mast.
A complete setup fine-tuned for surf foiling success in a variety of conditions.
Tons of low-end lift, great for small, weak waves, rolling swell, beginners and pumping.
Shift fuselage lets you set your mast in different locations for different performances.
Crossover setup for wake surf foiling.
Hover Glide is a modular system with a wide variety of add-on wings and components.
Neoprene wing covers & custom travel case.
72cm (28") mast
INFINITY 76CM FRONT Wing
42cm Rear Stabilizer
Shift Fuselage
Lightweight Pedestal
Most of our products qualify for free shipping to most places in Canada when order totals are greater than $100. To learn more about our free shipping offer click below.
Over-the-top excellent customer service from Craig and the team at Buckeye Surf. I love dealing with them.

Mike N.
Amazing experience! Picked up our pontoon boat rental from the dock, it was nice and clean and the staff was very friendly. Will be back to rent again! So much fun on the water. Would highly recommend.

Andrew L.
Everything was spot on! Amazing with quick responses to questions, fast shipping and great prices. Thank you!

Jerry S.
Great selection and the staff are very friendly and helpful.

Luis A.
Buyer's Guides
Our comprehensive buyer's guides are designed to assist you in navigating the world of watersports equipment. Whether you're a seasoned enthusiast or a beginner ready to dive into the exhilarating world of watersports, having the right gear is essential for a safe and enjoyable experience.
See Buyer's Guide