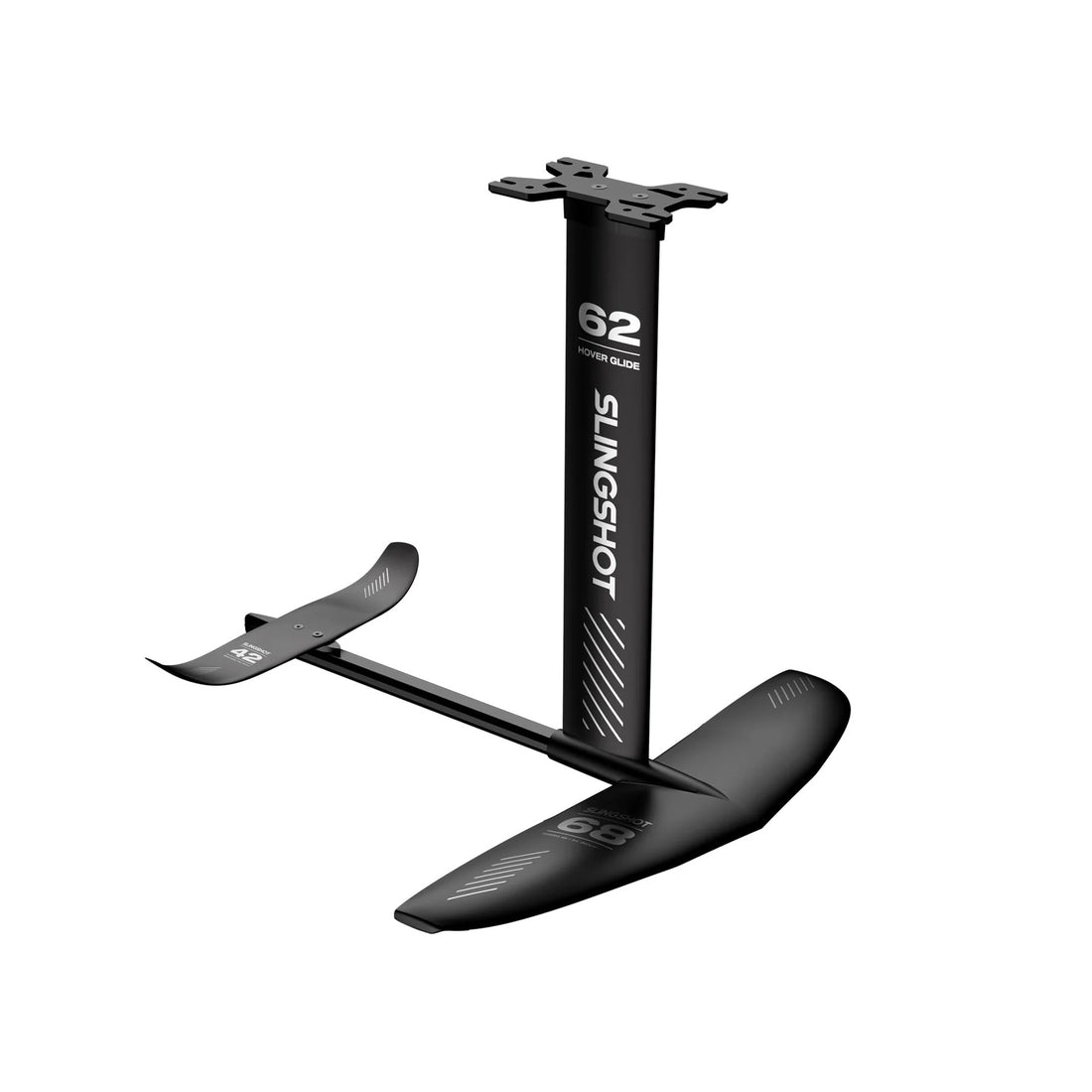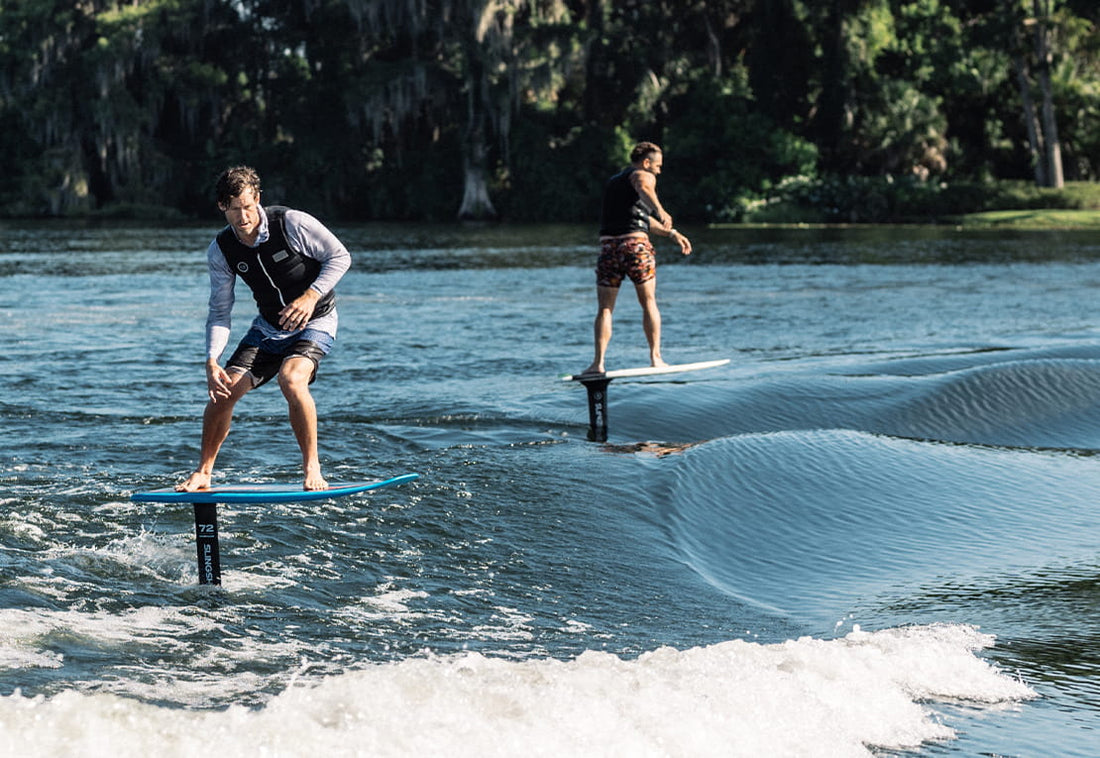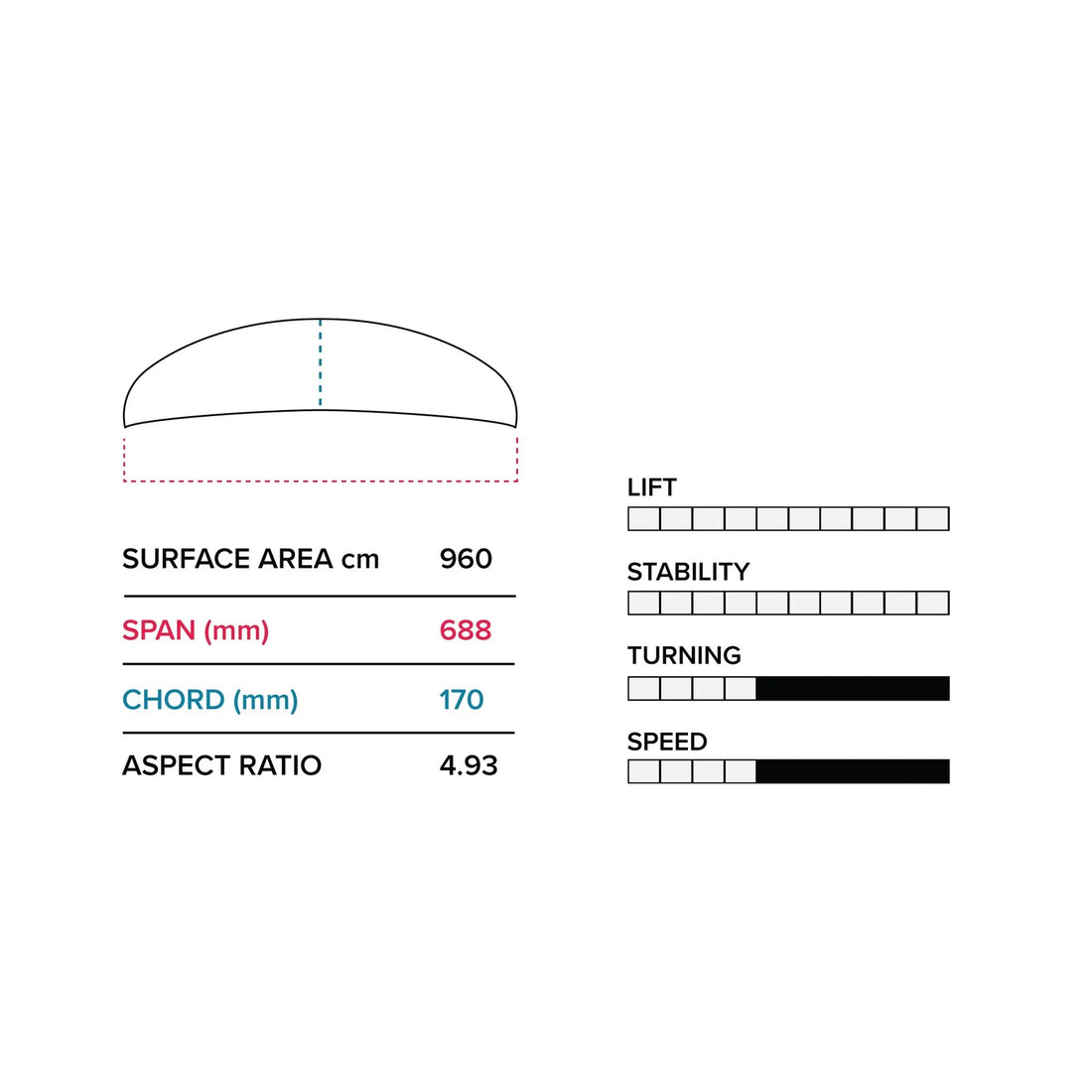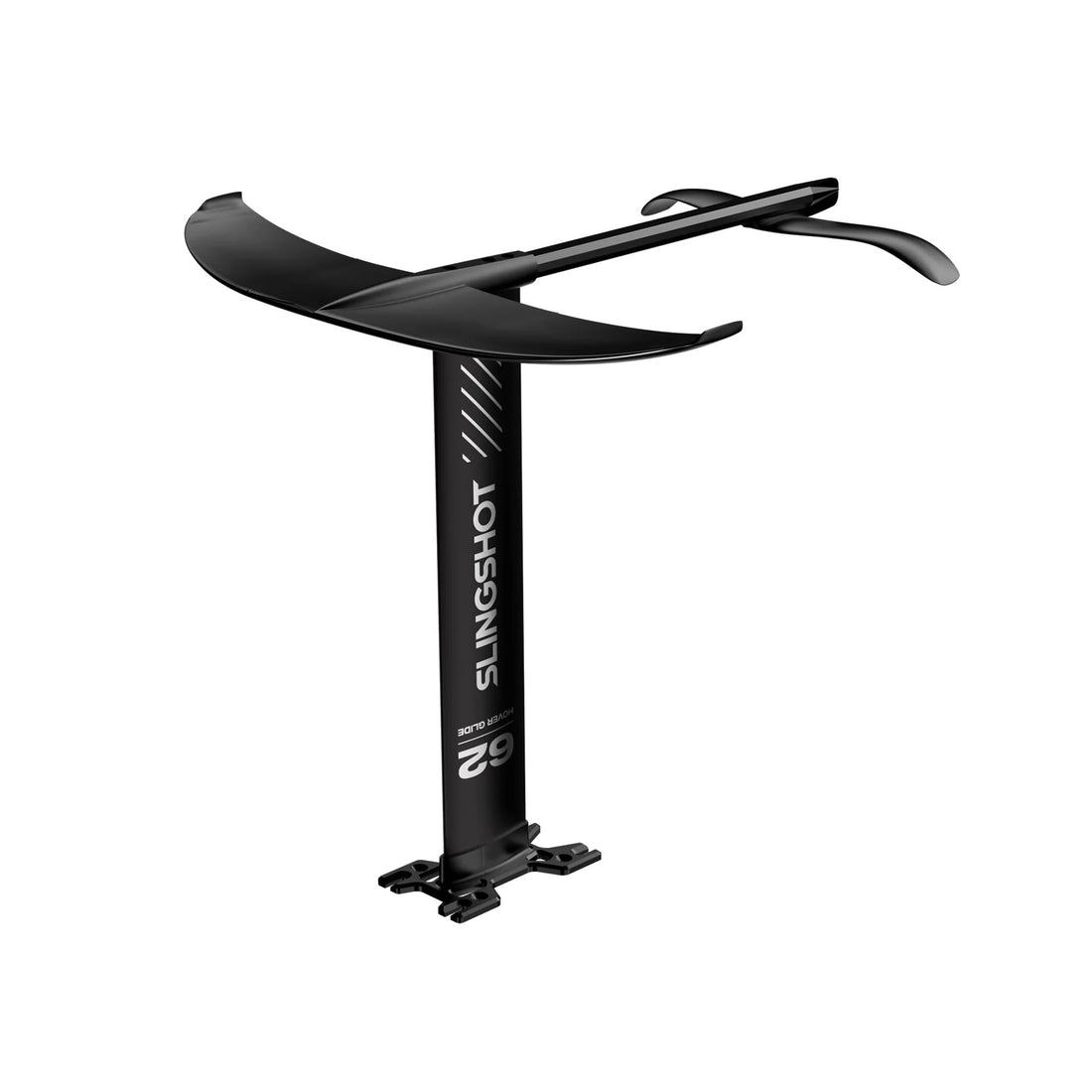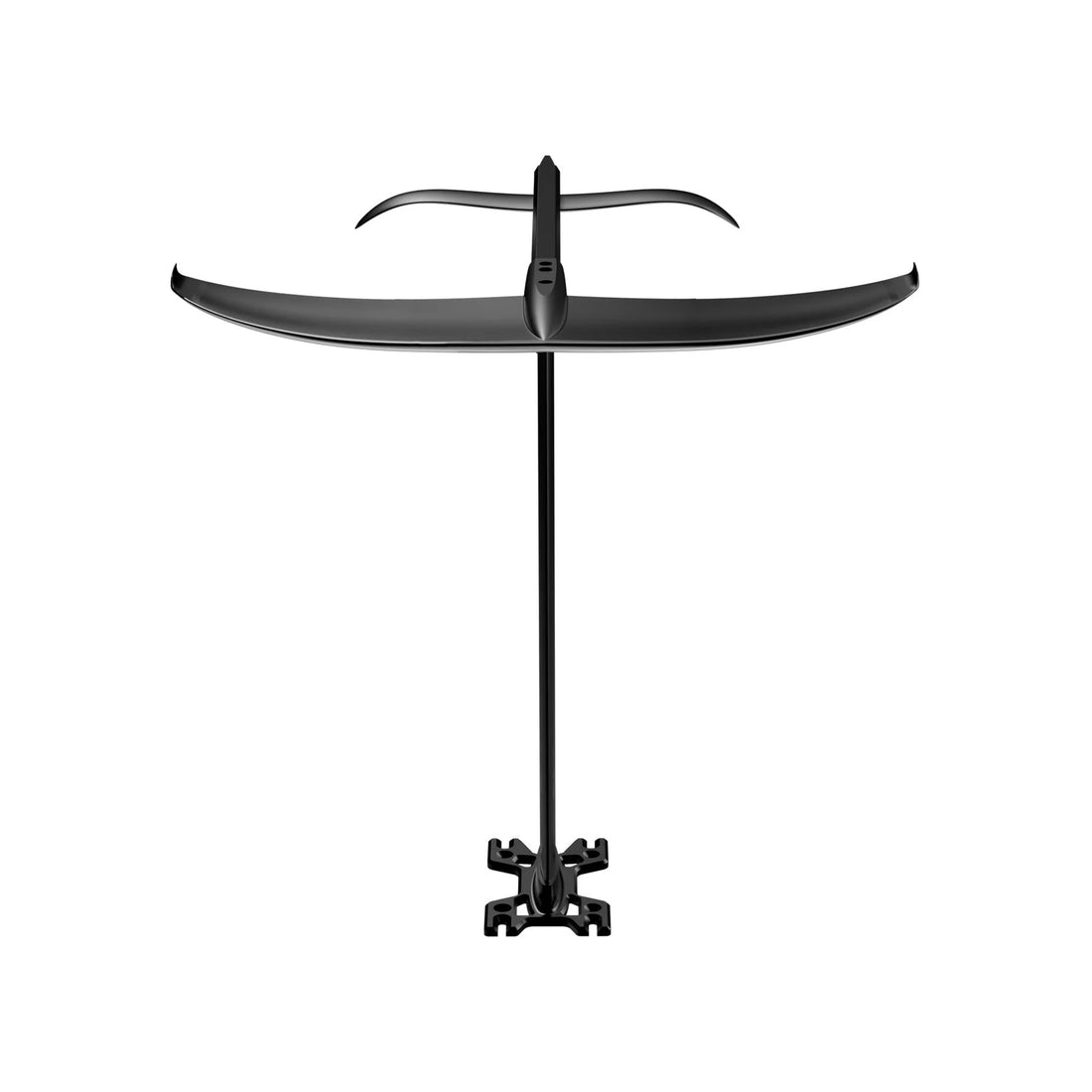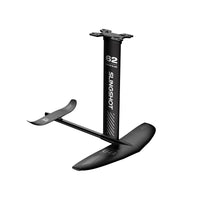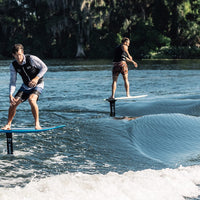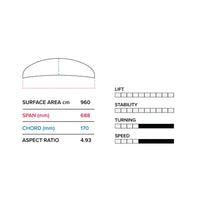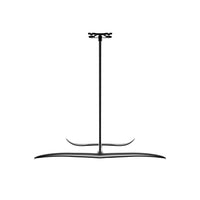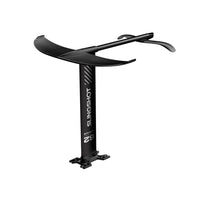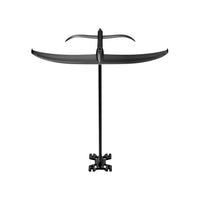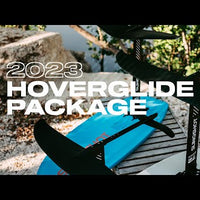 Sale
Slingshot Hover Glide FWAKE V4 Foil Set 2023
$917.00
CAD
$1,079.00
Sale
Package Includes: Hover Glide FWake V4 Foil, 62 cm (24") mast, Gamma 68 Front Wing, 42cm Rear Wing, Neoprene Wing Covers, Complete Foil Carrying Case
(Board Sold Separately)
A stable and user-friendly setup designed to make the entry into foiling as quick and easy as possible. Fitted with our Gamma 68 wing and a 61cm mast, the FWake package is ideal for riders who are learning to foil.

The FWake package is the perfect choice for first time foilers looking to take their boating experience to new heights. The FWake is part of Slingshot's signature Hover Glide foil platform, built with an aluminum structure and outfitted with carbon wings, creating the perfect balance of performance and price. The FWake foil comes with a 61cm mast - the ideal ride height when learning to foil. The FWake package is an excellent ride both with the handle in hand and also when it comes to surfing 1-3 boat wakes back, (depending on wave height) thanks to the Gamma 68 cm front wing which offers plenty of stability, performance, and lift for those just entering the sport.
The FWake foil is great for learning, towing with the handle in hand, and surfing most boat wakes up to the 2nd or 3rd roller back! 
Why they made it
Slingshot made the Hover Glide FWake foil to teach first timers how to fly behind a boat! Learning to foil can be an extreme challenge with the wrong equipment. The FWake foil will help all size riders learn to fly with ease and master the art of flight.
Why you'll love it

Carbon Composite Wing Construction - 

Lightweight with a strong, with a stiff and responsive ride.
60 cm (24") Aircraft Grade Aluminum Mast
Quick Connect Pedestal Base - 

A lighter and even more versatile mounting system. Enjoy the ability to move your Hover Glide fore and aft on your board by using the quick dual-mounting options on our redesigned pedestal.
Shift Fuselage - 

The shift fuse allows for 2 positions of the front wing in relation to the mast. A position aligns the mast directly over the front wing. B position moves the front wing further forward in relation to the mast thus adjusting your foil's center of lift further forward. This fuse is recommended for all sports except wind foiling.
Safe-T Winglets - 

No sharp foil wings here! Our designers focused the foil wingtips down and away from the rider making a smooth and soft edge that helps prevent injuries. They also provide stability for a predictable ride.
Neoprene Wing Covers & Travel Bag - 

Transport your entire foil in one low profile, padded case. The case is designed specifically for easy transport and has lined, cushioned pockets for wings, mast, fuselage and hardware. Ala carte neoprene covers have you secure for short and quick trip to the beach.
62cm (24") mast
GAMMA 68cm front wing
FWAKE 42cm rear Stabilizer
Shift Fuselage
Lightweight Pedestal
Most of our products qualify for free shipping to most places in Canada when order totals are greater than $100. To learn more about our free shipping offer click below.
Over-the-top excellent customer service from Craig and the team at Buckeye Surf. I love dealing with them.

Mike N.
Amazing experience! Picked up our pontoon boat rental from the dock, it was nice and clean and the staff was very friendly. Will be back to rent again! So much fun on the water. Would highly recommend.

Andrew L.
Everything was spot on! Amazing with quick responses to questions, fast shipping and great prices. Thank you!

Jerry S.
Great selection and the staff are very friendly and helpful.

Luis A.
Buyer's Guides
Our comprehensive buyer's guides are designed to assist you in navigating the world of watersports equipment. Whether you're a seasoned enthusiast or a beginner ready to dive into the exhilarating world of watersports, having the right gear is essential for a safe and enjoyable experience.
See Buyer's Guide